Whether you're looking for recipes for cakes, cookies, cupcakes, or other sweet treats, you've landed in just the right spot! Out of the Box Baking's got you covered!
The recipes on this site are broken down into categories, which you will find in the drop-down window above.
Here's a quick peek at what I've been baking up.
Cakes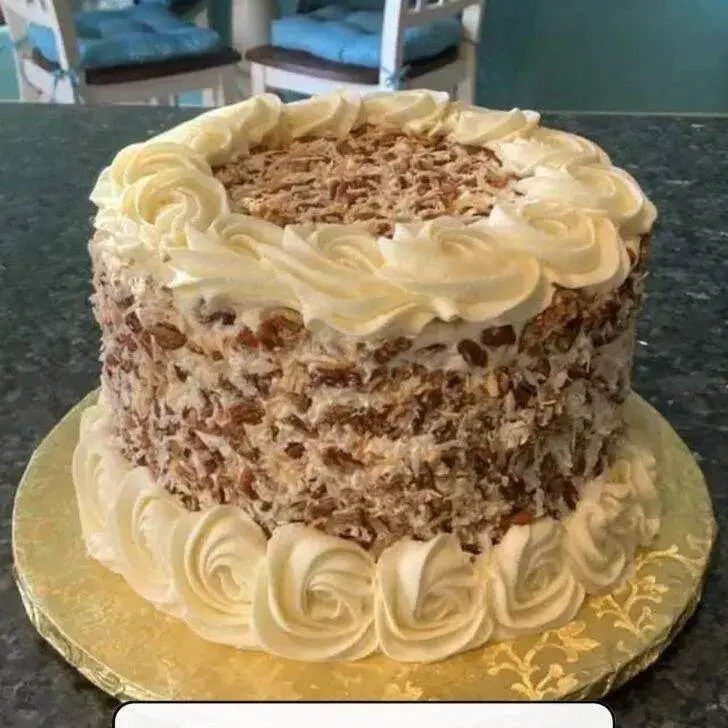 I've got cakes in every flavor, shape, and size! My favorite is Italian Cream Cake but I'm also partial to light, fluffy chiffon cakes, like my Banana Berry Chiffon and my Orange Chiffon. If you want something richer, check out my Ultimate Chocolate cake. It's divine! If I'm missing any cake recipes you'd like to see, let me know and I'll get those up as quick as I can!
Cupcakes
I have a passion for cupcakes. They're so fun and easy. Browse the site for lots of cupcake recipes. Some of my favorites include Carrot Cake Cupcakes and my Butter Pecan Cupcakes with Brown Butter frosting!
Cookies
Where do I begin? I'm a huge fan of hand-painted sugar cookies but I also love family favorites, like my Old-Fashioned Oatmeal Cookies and Snickerdoodles. My new personal favorite if the Churro Cookie (a Crumbl copycat recipe). It's out of this world!
Healthy Options
Watching your waistline? No worries! I've got plenty of recipes for you, too, like the Healthy Banana Pancakes you see in the picture above!
More Sweet Treats
Scones, pies, trifles (like you see in the photo above with fondant succulents), icebox desserts, and so many more your head will be spinning! Check out this category of recipes soon.
Breads
Savory or sweet, bread is such a treat! I've got a lot of brand new bread recipes for you to enjoy!
Enjoy these fun recipes and so many more, here at Out of the Box Baking!