You're wondering how to doctor a boxed cake mix to make those cupcakes or cake look and taste more like homemade? Look no further than the frosting. Yep, that's right! Sometimes it's not the cupcake (or cake). It's what you add to the top that makes all of the difference.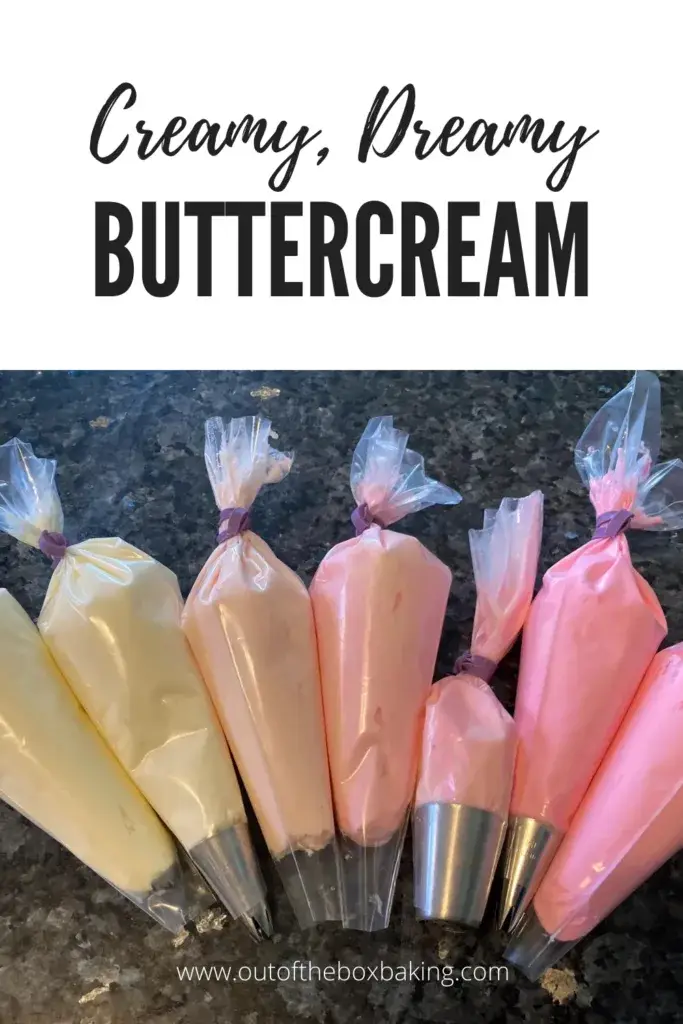 Best Buttercream Ever!
You've baked up that batch of cupcakes and you're staring at the tub of store-bought frosting. It's okay, (albeit a little on the chemically side). But you wish you could make those cupcakes something special.
You can!
It's as easy as A-B-C, y'all!
A: Add an 8 ounce rectangle of room temperature cream cheese!
B: Build on that flavor with two sticks of salted (yep, salted!) butter!
C: Cut in a stick of white Crisco. I know. You're thinking: "No way! I hate shortening-based frostings!" Well, that's because you haven't tried it with cream cheese and butter, y'all!
Let's address the elephant in the room. Crisco.
Why should I add shortening to my frosting?
I could give you a dozen reasons why I like to add it to my buttercream, but I'll limit my list to three critical reasons:
1.) Shortening adds stability. When you're piping any frosting, you want those sharp edges. Because my frosting contains cream cheese, those sharp edges are, well, less sharp. But, cut in a stick of Crisco and. . .voila! Sharp edges return. You can use that 1M tip to make the perfect rosettes.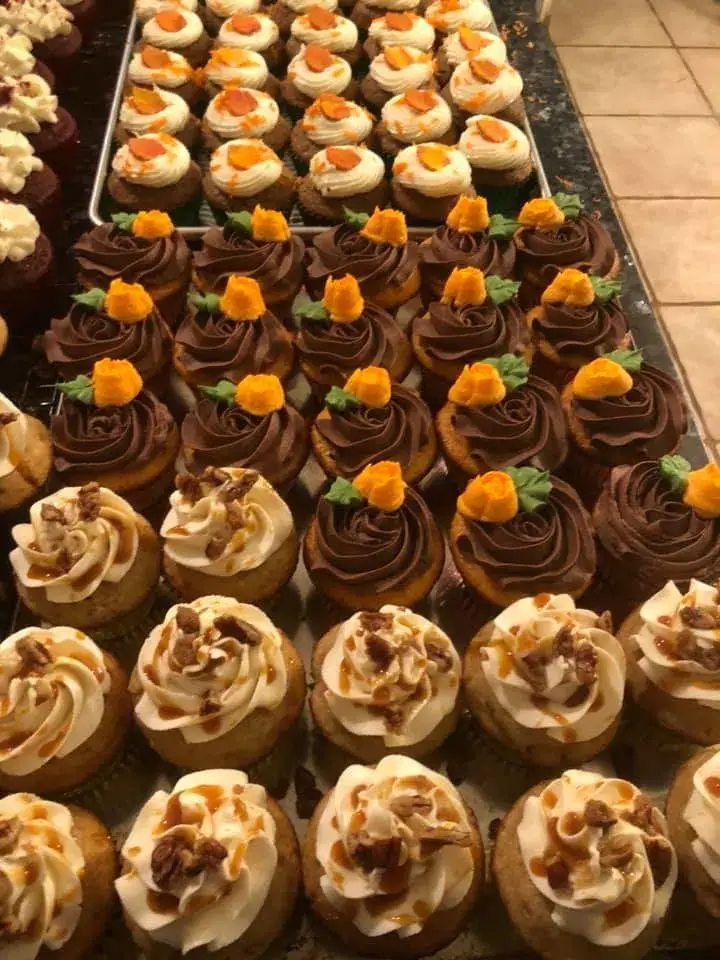 Or, you can use that Wilton Closed Star OR 8B open star tip to get a lovely, sharp swirl.
2). The salt in the butter is a perfect addition to the tang of the cream cheese. But the neutral base of the shortening balances those two flavors out and makes them play nicely together.
3). Because of the addition of shortening, you can use a full bag of powdered sugar. . .no measuring necessary!
It's a Hybrid, Y'all!
This is a "hybrid" frosting, meaning it's not "just" shortening or butter or cream cheese. You can say (to the nay-sayers): "It's really buttercream! There's a ton of butter in there!" (And there is.)
The best thing about this recipe is the versatility. It holds colors beautifully (see photos). You can use it on cakes or cupcakes of any style. No, really. Any style!
You can even use this Dreamy Buttercream Frosting as a filling between cookies, like my Double Mint Chocolate cookies or my Chunky Oatmeal Craisin cookies.
With that in mind, let's talk about some variations to this Dreamy Buttercream to personalize it for your projects:
Variations on Dreamy Buttercream Frosting
Consider making the following additions to jazz up your buttercream!
Cocoa powder: The obvious. Add 1/3 – 1/2 cup cocoa powder to your frosting and mix well. You can substitute chocolate ganache (or even chocolate syrup) but will have to adjust your powdered sugar levels accordingly.
Almond: Add almond extract along with your vanilla for wedding (and other fancy) cakes.
Cinnamon: Looking for a buttercream to stuff between Snickerdoodles? Easy-breezy! Add 1 tsp cinnamon to the frosting.
Brown Butter: For more on brown butter frosting, check out this post!
Cookie butter: Yep, you read that right. Cookie butter is just plain dreamy. If you're making a fall-based cake or cupcakes, substitute cookie butter for some of the butter.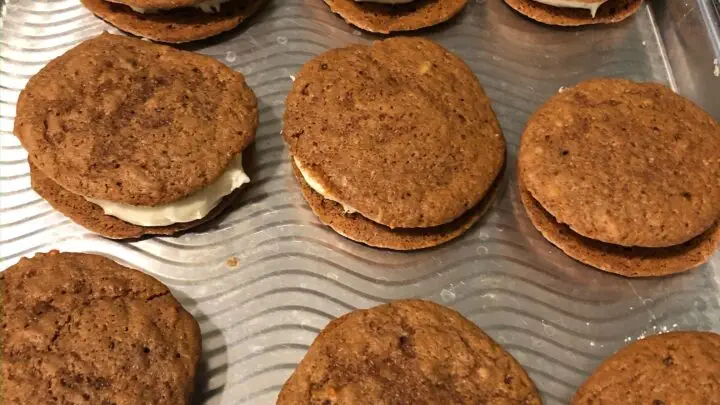 Peanut butter: Same comment as above. This one's perfect for chocolate cupcakes or to use as a filling between chocolate cookies.
Mint chocolate: Stir in a package of York Peppermint pudding to make a mint buttercream, perfect to stuff between my Double Mint Chocolate cookies.
Strawberry preserves: Stir in 1/2 cup of strawberry preserves and/or strawberry puree. Adjust the amount of powdered sugar accordingly.
Caramel sauce: Stir in 1/2 cup caramel sauce for a yummy caramelly frosting. Adjust the amount of powdered sugar accordingly.
Lemon curd (or lemon zest): Stir in 1/2 cup lemon curd for a tart but sweet frosting. Adjust the amount of powdered sugar accordingly.
Coffee: Add 1 tablespoon of instant coffee, dissolved in 1 tablespoon of warm water.
Pumpkin pie spice: Need I say more? Add one teaspoon, along with a pinch of cinnamon before icing that fall-themed cake.
Mint Chocolate Chip: Add 1 dot of green food coloring, 1/3 cup finely diced or shaved chocolate, 1/2 tsp mint extract. Yum!
Italian Cream coffee creamer: You can thin your frosting with a few tablespoons of this (or any other) creamer that you enjoy. Yum! (Oooh, what about peppermint coffee creamer, y'all?!)
Okay, I've kept you waiting long enough! Let's start mixing!
How to Make Dreamy Buttercream Frosting
Here's what you'll need to make Dreamy Buttercream Frosting:
1 cup (two sticks) salted butter, softened
1 block (8 ounces) cream cheese, softened
1 cup Crisco (white) or other shortening
1 bag (7-8 cups) powdered sugar
Clear vanilla extract (and/or almond extract, to taste)
Italian Sweet Cream Coffee Creamer (to taste and/or to thin)
Here's how you make Dreamy Buttercream Frosting:
Bring cream cheese and butter to room temperature. Caution: You don't want it to be too soft or the icing will be mushy. Mix cream cheese well, making sure there are no lumps. Add butter and continue to whip until light in color. You're looking for a really fluffy texture. Now it's time to cut in the Crisco (or other high ratio shortening). Mix well. Add one bag powdered sugar, a little at a time, and whip, whip, whip! You want it to be light, fluffy, and soft. It's time to add your extracts. Next, depending on your preference, thin out with a bit of coffee creamer in the flavor of your choice.
It's time to frost those cupcakes (or that cake).
This is a perfect icing to add to icing bags and/or to use with the tips of your choice.
You're going to end up with the yummiest frosting ever, and your guests will swoon. No, really! Be ready with a soft sofa so that they have a place to land after eating your tasty treats!
Hey, speaking of tasty treats, if you like my cake frosting recipe, why not look at some of my cake recipes while you're here? Check out my Pretty in Pink Ombre Cake, a favorite with girls, young and old.
You're also sure to love my Italian Cream Cake. Yummmmm!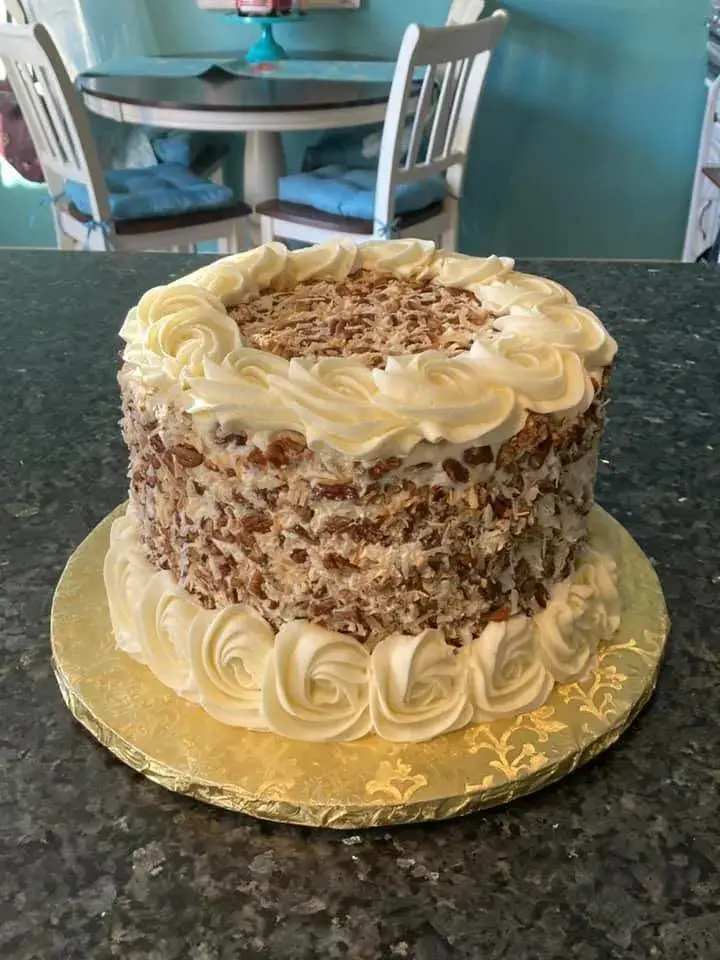 Buttercream Q&A
Here are a few questions people are asking about buttercream frosting:
Question: Are buttercream and frosting the same?
Answer: Yes. The words can be used interchangeably, but not all frostings are made with butter. For example, many American buttercreams/frostings are made with shortening in place of butter.
Question: How long are buttercream cupcakes good for?
Answer: If you seal and store the cupcakes in the refrigerator they should be good for about a week. In the freezer, they can last about two months, but only if tightly wrapped/sealed.
Question: Can you freeze buttercream?
Answer: Absolutely! Seal it tightly and store away from any foods that might have a spill-over smell. Discard after a couple of months.
Question: Will buttercream frosting melt at room temperature?
Answer: Room temperature probably won't cause it to melt, but time outdoors in higher temps will. Too much heat will cause the frosting to run. If you're worried about the warmth of your room, chill your cake or cupcakes in the fridge after frosting, then bring to room temperature an hour or two before your big event. (Hint: If you're frosting a cake for an outdoor event in the summer, choose shortening instead of butter and skip the cream cheese altogether.)
Question: Can I use this buttercream on a tiered cake?
Answer: Yes, I have a tutorial titled How to Tier a Cake where I cover all-things-frosting.
Hints and Tips:
There are so many ways to achieve perfection with this Dreamy Buttercream. I recently made a batch in my new Thermomix and it was as soft as silk! The faster you whip it, the lovelier it gets.
I've taken to adding whipping cream to the recipe more and more. The addition of the whipped cream lightens up the whole thing. This is a great idea for when you're doing a summery cake like my Strawberry Lemonade Cake or a lightly decorated cake like my Valentine Heart Cake.
If you like great buttercream, consider trying this Classic Italian Meringue Buttercream from Sugar Geek Show. It's made with egg whites, butter, and granulated sugar.
Thanks for stopping by. Happy frosting, y'all!

---
About the Author
Janice Thompson is an author, baker, and all-around mischief maker! She has overcome a host of baking catastrophes, including a toppled wedding cake, to learn more about the baking process. Janice has published over 150 books for the Christian market but particularly enjoys writing recipes and baking devotions. To learn more about Janice or to drop her a note, visit her About the Author page.
Dreamy Buttercream Frosting
Creamy, sweet, with a slight tanginess from the cream cheese. . .this is truly the perfect buttercream: great for frosting, piping, and more!
Ingredients
1 cup (two sticks) salted butter, softened
1 block (8 oz) cream cheese, softened
1 cup Crisco white shortening
1 bag (7-8 cups) powdered sugar
Clear vanilla extract (and/or almond extract, to taste)
Italian Sweet Cream Creamer (to taste and/or to thin)
Instructions
Bring cream cheese and butter to room temperature.
Mix cream cheese until all lumps are gone.
Add butter and mix thoroughly.
Add shortening and whip until light and fluffy.
Slowly incorporate powdered sugar.
Add extracts.
Add cream to thin, if necessary.