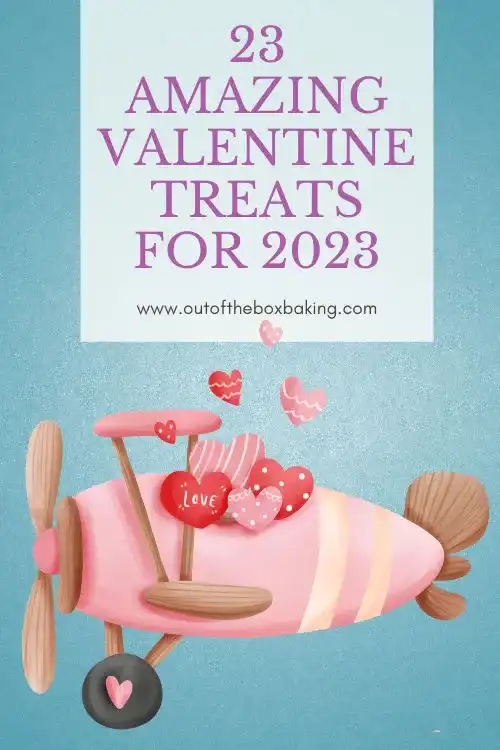 If you're looking for a sweet Valentines Day treat for that special someone–or perhaps a gift for a teacher, boss, or friend–this is the post for you! I'm going to give you my top 23 recipes for Valentine sweet, everything from cakes to cupcakes to cookies, to pastries. Enjoy!
Favorite Valentine Treats
For the baker, Valentine's Day is one of the best days of the year. It's the day children take gifts to teachers, husbands and wives buy chocolates and cards for one another, and people across the globe share their affection through cards and sweet treats.
I've always been partial to this day, but especially since I started baking. There were nights I wouldn't sleep at all. I'd stay up all night baking so the grandkids had cookies to give their teachers.
Maybe you love to bake, too. And you're particularly interested in finding the perfect Valentine dessert or treat. I'm going to share 23 of my favorites, just in time for 2023!
These are in no particular order. I've got cakes, cheesecake, cupcakes, cookies, and much more for your consideration. Enjoy!
If you're looking for the perfect snack to take to your next Valentine's Day function, have I got a quick and easy treat for you! This Chex mix, like so many of the recipes on this site, starts with a boxed cake mix.
You've got a hankering to make a heart-shaped cake but you don't have a set of heart shaped pans. What do you do? In this easy tutorial I'm going to show you how to take a round pan and a square pan and turn them into a lovely heart-shaped cake you'll be proud to serve.
They're colorful, crunchy, and loaded with chocolatey flavor. Best of all, these delicious Valentine's Day Cookie Bars are super easy to make. Talk about the perfect treat for your loved ones!
If you love a tasty sugar cookie with an absolutely lovely Valentine's Day design, you've come to the right place! These delicious sugar cookies are tasty on their own, but with this beautiful design they're going to wow that special someone!
If you love a tasty sugar cookie with an absolutely lovely Valentine's Day design, you've come to the right place! These delicious sugar cookies are tasty on their own, but with this beautiful design they're going to wow that special someone!
Looking for easy Valentine Treats for Kids this year? We've got them for you, here at Out of the Box Baking!
Ombre cakes are all the rage! A favorite with the girls is what I call the "Pretty in Pink" ombre cake, which I just adore! Let's look at a couple of different variations on pink ombre.
If you love the flavors of chocolate and cherries you're going to adore this easy Black Forest Bundt Cake. It's one of the simplest cakes you'll ever make and best of all it starts with a box of cake mix.
Mention the words "red velvet cake" and southerners begin to swoon. We're so addicted to this cake we can't imagine life without it. If you're a fan of this rich cocoa-infused delicacy, you're going to love this post. I'm about to offer you a "from scratch" version that's simply irresistible.
If you're looking for the perfect light, fluffy pink velvet cupcake recipe, you've landed in the right spot!
These chocolate covered graham crackers are the perfect project for you and the kids in your life! They're so easy the kids could probably whip them together without much assistance from you, but they're so tasty and fun you're going to want to share in the adventure, too!
If you're looking for the perfect sweet treat to share with loved ones this Valentine's Day, have I've got a recipe for you! These delicious Red Velvet Truffles are easy to make and oh, so tasty!
If you love a really good homemade cheesecake like you get at fancy restaurants, you've come to the right place. This recipe is simple enough to make at home but rich enough to make you feel like you've spent a fortune for a slice of it!
Every now and again a simple recipe comes along that totally blows you away. This is that recipe. Whether you're hoping to impress that special someone or simple come up with a delicious snack, these Dark Chocolate Raspberry Truffles will hit the spot!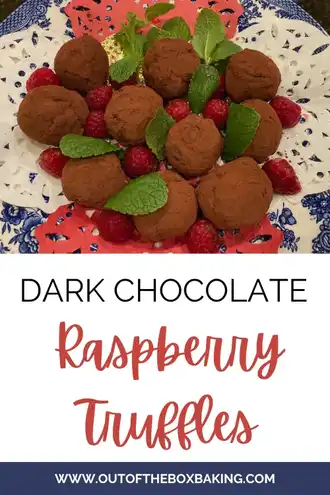 The juicy berries, the tartness of the lemon zest. . .wow! Talk about a flavor explosion! I simply loved these (so much so that I had to pass them on to a family member to keep from eating the whole batch. They're definitely not Weight Watchers friendly!)
The perfect brownies offer the best of all thing things you love. They're fudgy, chocolate-y, crisp on the edges, and crackly on top. No pressure!
If you want to know how to make chocolate covered Oreos you've come to the right place! Here's what you're going to need.
In this post I give away my recipe for Linzer cookies, those pretty little cookies with the heart-shaped cut-out.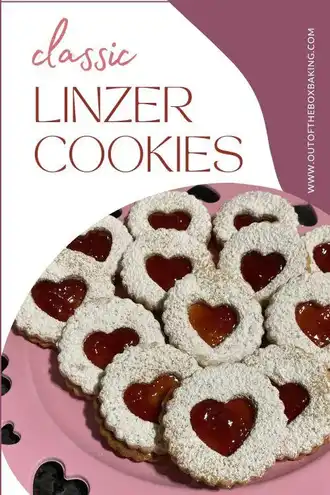 If you love the taste of Oreos but you're also crazy about truffles, you're going to flip over this simple Valentine's themed recipe. Best of all, it only calls for four ingredients!
These simple cupcakes are quite the show-stopper! In this post I'll show you how to make this easy but eye-catching cupcake bouquet.
If you love the texture of a luscious pound cake but the light, bright flavors of citrus and berries, you're going to be crazy about this new recipe for Orange Raspberry Pound Cake!
That's it for this post, friends! I hope you enjoy these 23 Valentine recipes, guaranteed to delight your loved ones on this special day.
About the Author
Janice Thompson is an author, baker, and all-around mischief maker! She has overcome a host of baking catastrophes, including a toppled wedding cake, to learn more about the baking process. Janice has published over 150 books for the Christian market but particularly enjoys writing recipes and baking devotions. To learn more about Janice or to drop her a note, visit her About the Author page.