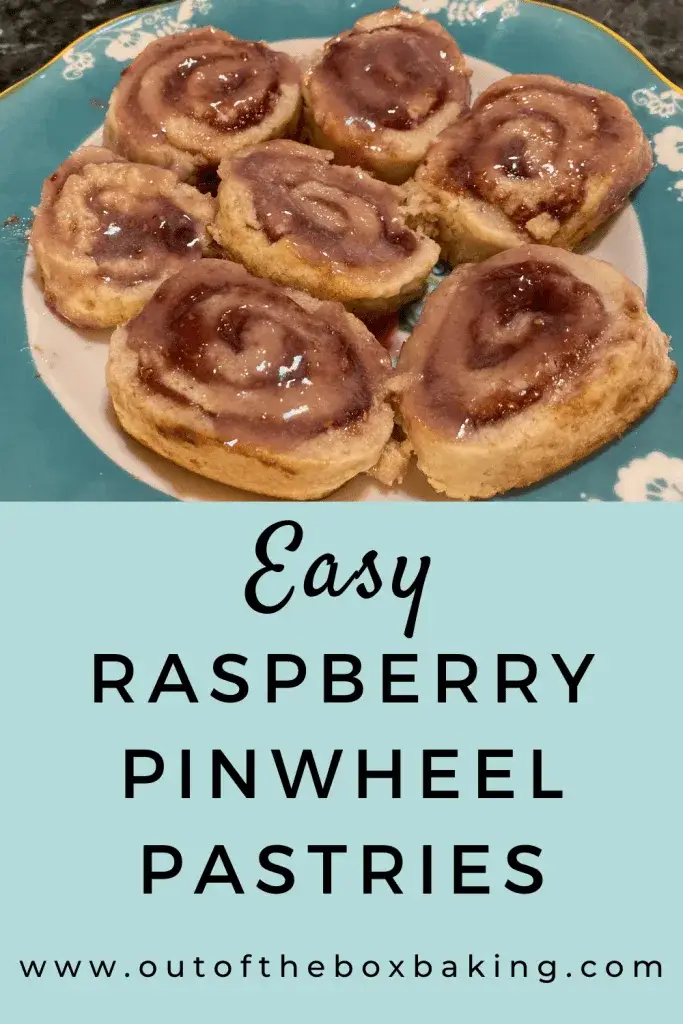 If you love raspberry and you're also a fan of flaky pie crust, this is the recipe for you! This has to be one of the simplest recipes I've ever posted, and yet one of the tastiest! Best of all, it starts with my DIY Bisquick Mix!
About this Tender Pastry
I've been on a kick making things out of my homemade Bisquick recipe. It's incredibly easy! This quick pastry recipe calls for two cups of the mix, along with a bit of shortening and milk. But, don't worry if you don't have the Bisquick mix made in advance! I've provided instructions for how to make just enough for this recipe.
This isn't a traditional pie crust. It's got leavening in it. But, y'all. . .it's the leavening that makes the pastry so light and flaky. These pinwheels are the perfect cross between a pie crust and a light, fluffy biscuit. And those amazing raspberry preserves? They make the most delectable filling!
Then, just to top it all off. . .a simple glaze with more raspberry preserves stirred in. Yum!
On a Roll
I've been on a roll lately. Get it? Roll? I've been rolling up all sorts of things! When I made my Easy Bananas Foster Cinnamon Rolls I used crescent rolls. For my Flaky Pie Crust Cinnamon Rolls (with maple glaze) I used my homemade Bisquick. And then, of course, I made my Easy Cinnamon Rolls from Canned Biscuits.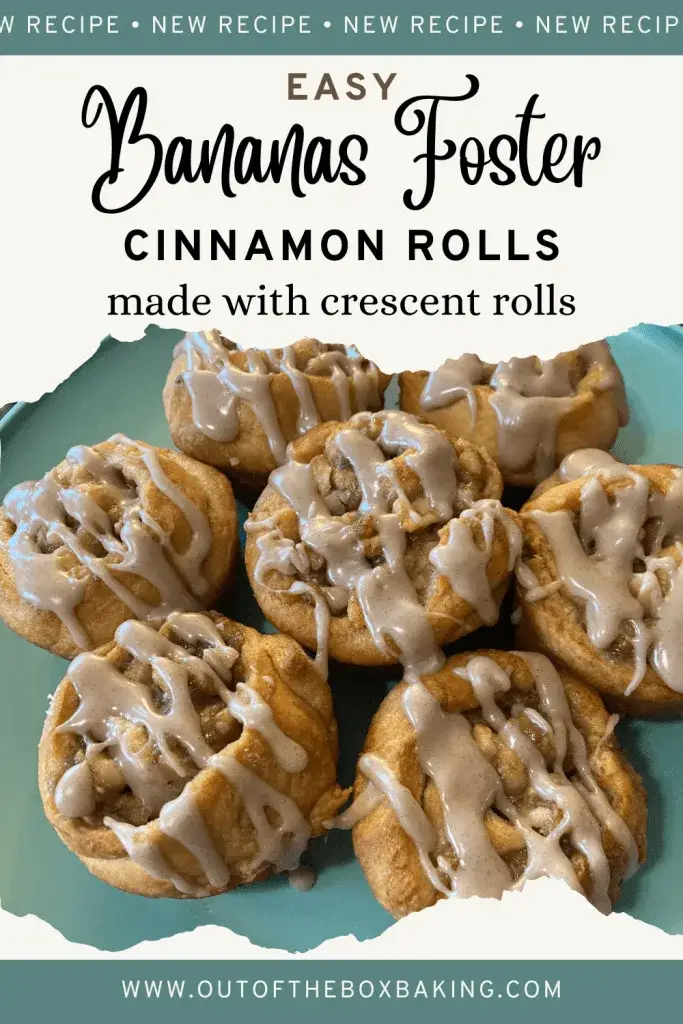 You might think that the canned biscuit cinnamon rolls and pie crust cinnamon rolls would be similar. . .but they're not! The canned biscuits produced more of a traditional homemade cinnamon roll. The Bisquick produced a light, flaky pie-crust-like pastry.
And that's what I wanted to use for these raspberry pinwheels! I was looking for something super light and tasty to pair with the delicious (and pricey) preserves a friend had given me as a gift a few weeks back. Perfection!
Piecrust Pinwheels. . .a Blast from the Past!
If you're anywhere near my age (ahem) you probably remember piecrust pinwheels. No doubt your granny or aunt or even your mama baked up a pie and had dough left over. So, she rolled it out, filled it with cinnamon and sugar, and rolled it into a tube. Then she sliced it up into tiny pinwheels.
These tasty treats were my absolute favorite as a kid! I rarely made them as an adult, though, because I've never have much luck with pie dough. (True confession: That's why there are no pie recipes on my blog. . .at least not yet!)
So, after I made my homemade Copycat Bisquick awhile back I was looking for ways to use it.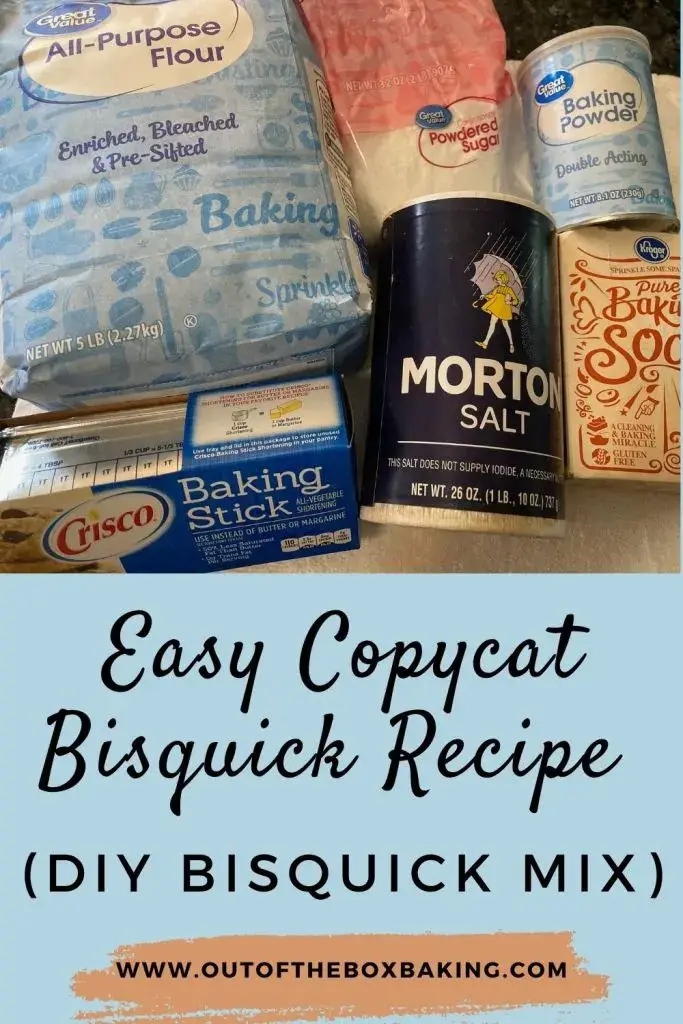 And it occurred to me–take a couple of cups of the stuff, add more shortening and a bit of milk. . .and you'll have something pie-dough-like.
Like I said above, it's the perfect blend of pie crust and biscuit. And best of all, it's one of the easiest things I've ever made! It comes together in no time at all!
INGREDIENTS
Wondering what you'll need to make this tasty treat? The ingredients are so simple and basic! There's a full printable recipe at the bottom of this post, but here's a quick peek:
flour
shortening
powdered sugar
salt
baking powder
baking soda
milk
raspberry preserves (you can use any flavor you like)
flour for dusting
You'll also need a couple of items for the glaze:
powdered sugar
milk
raspberry preserves
That's it! So, what's keeping you? Let's start mixing!
How to Make These Yummy Raspberry Pinwheels
First, preheat your oven to 350 degrees.
Place your prepared Bisquick mix in a bowl. I keep the Bisquick mix ready to go in an airtight container at all times so I have it handy.
If you DO have Bisquick mix prepared, add two cups of it to the bowl.
If you DON'T already have yours made ahead of time, merge flour, baking powder, baking soda, salt, and powdered sugar in a bowl.
Now it's time to add the shortening. If you're using prepared Bisquick mix you'll only need half a cup. If you're making this from scratch you'll add 2/3 of a cup.
Cube and add the shortening, then add the milk. Using a pastry cutter or large fork, work the ingredients into a dough.
Place some waxed paper on your work surface and sprinkle with flour.
Work the dough into a ball and place on the prepared waxed paper.
Flour your rolling pin and roll out the dough into a rectangle.
Take 3-4 generous spoons full of raspberry preserves and place them in a small bowl. Stir until smooth. (I left the seeds in mine. I love them! You might prefer to strain them out.)
Once the berries are smooth, spread them across the dough.
Using the waxed paper as your guide, begin to roll the dough into a log.
Once it's fully rolled, take a sharp knife and cut into pieces. I wanted these to be smalll. (You can make a dozen or more if they're not too big.)
These aren't intended to be big like traditional cinnamon rolls. Like I said, they're more of a flaky pastry. Smaller is better!
Prepare a baking pan by spraying with non-stick spray.
Place the pinwheels into the pan, loosely touching.
Place in preheated 350 degree oven and bake for 20-23 minutes of until golden and crisp.
Remove and leave in pan to cool.
While they're baking, make your glaze. Mix powdered sugar, milk, and a tablespoon of raspberry preserves together.
Drizzle glaze over the pinwheels.
What to Expect:
These are crisp, light. . .and absolutely delicious. The raspberry preserves are the perfect complement to the airy pastry.
You will be tempted to eat these all at once, but if you don't, just store in an airtight container. The glaze will be sticky so don't place plastic wrap directly on them.
Variations on this Recipe:
You can use any jam or preserve you like. There are other possibilities, too! Here are some suggestions:
Blackberry preserves
Cherry preserves
Apple pie filling
Cinnamon, brown sugar, and butter (for a traditional pie crust pinwheel)
Peanut butter and jelly (in any flavor you like)
Hot fudge (spread thin) with pecans or any other additions you like
Hazelnut spread
Cookie butter with a thin layer of butter and brown sugar
I tried this recipe with a cherry pie filling but that was a wash. It was too runny. They baked up great, but oh, so messy!
I made quite a few other baked goods with my DIY Bisquick. You might want to check out that post to see all of the possibilities.
Whether you're perusing my site or the vast World Wide Web, there are a zillion options using Bisquick. Just remember–homemade is cheaper and tastier!
---
About the Author
Janice Thompson is an author, baker, and all-around mischief maker! She has overcome a host of baking catastrophes, including a toppled wedding cake, to learn more about the baking process. Janice has published over 150 books for the Christian market but particularly enjoys writing recipes and baking devotions. To learn more about Janice or to drop her a note, visit her About the Author page.
Easy Raspberry Pinwheel Pastries
Additional Time:
10 minutes
If you love raspberry and you're also a fan of flaky pie crust, this is the recipe for you! This has to be one of the simplest recipes I've ever posted, and yet one of the tastiest! Best of all, it starts with my DIY Bisquick Mix!
Ingredients
FOR THE PASTRIES:
2 cups all purpose flour
1 tablespoon baking powder
1/4 teaspoon baking soda
pinch salt
1 teaspoon confectioners sugar
2/3 cup shortening
1/3 cup milk
FOR THE FILLING:
4-5 tablespoons of raspberry preserves
FOR THE GLAZE:
1/2 cup powdered sugar
1 tablespoon milk
1 tablespoon raspberry preserves
Instructions
FOR THE PASTRIES:
Place dry ingredients in bowl and whisk.
Cut in shortening with pastry cutter or large fork
Add milk and work until dough ball forms.
Prepare a work station by placing down a piece of waxed paper and dusting it with flour.
Place dough ball on floured surface.
Using a floured rolling pin, roll into a rectangle, about 1/4 inch thick.
In a small bowl stir your preserves until smooth. You can strain them if you don't want the seeds.
Spread the preserves across the dough.
Using the waxed paper as your guide, roll up the dough into a tube.
Cut into 12-15 pieces.
Prepare a baking dish by spraying with non-stick spray.
Place pinwheels into pan and put into preheated over at 350 for 20-23 mintues or until golden brown.
While pinwheels are baking, make your glaze. Combine powdered sugar, milk, and preserves and stir until smooth.
Removed baked pinwheels from oven and place pan on wire cooling rack for about 10 minutes.
Drizzle glaze over the top and enjoy!
NOTE: To see the "Homemade Bisquick" version of this recipe (if you already have bisquick ready to go) see the notes section below!
Notes
BISQUICK VERSION
If you have homemade Bisquick ready to go, just add two cup of the mix to a bowl, then stir in 1/2 cup shortening and 1/3 cup milk. Easy breezy!