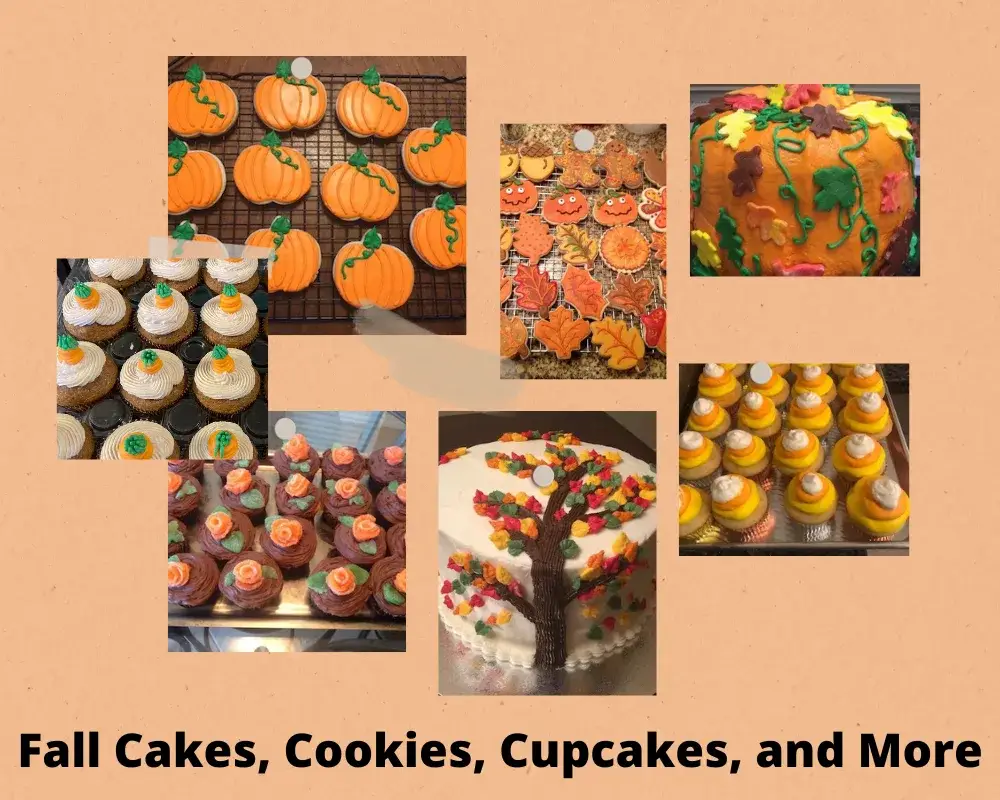 Fall is the perfect time to bake. I covered some of my favorite recipes in my Favorite Fall Desserts post.
I've decided (just for fun) to post some pictures of fall-themed baked goods that I've created over the years. They are divided by category. Enjoy!
Fall Cookies
If you've been following me for a while you know I adore iced sugar cookies. You can find my cut-out sugar cookie recipe here and my royal icing recipe here. There are a variety of other fall-themed cookies represented in this photo collection, as well. Just follow the Cookies link for all recipes!
Fall Cupcakes
Fall flavors, fall designs. . .fall cupcakes! Visit my cupcakes and muffins link for recipes.
Fall Cakes
I've got cake recipes galore and any one of them can be decorated for fall. Check out some of my favorite autumn-themed designs!
Other Fall Desserts
Cobblers, pies, coffee cakes, monkey breads, pies, candies. . .you name it, we've got it, and just in time for fall. Find all of the recipes here!
I will update this page as new cakes, cookies, and other fall treats are baked so check back often!